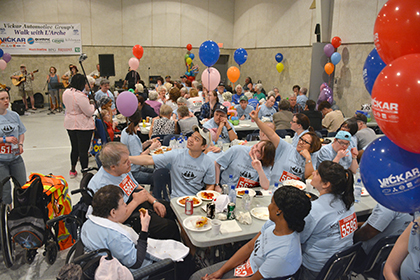 The 15th annual Vickar Automotive Group's Walk with L'Arche will take place on Sunday, May 5, 2019 at Oxford Heights Community Club, 359 Dowling Ave. East. See our current newsletter Gratitude for all the details.
You can Print a Pledge Form or Print a Registration Form
Online registration for the Walk is now closed. You can print the above forms and bring them to the Walk, or you can register in person at the Walk on May 5th, between 12:30 pm and 1:45 pm. The Walk starts at 2:00 pm.
---
Proudly sponsored by: