L'Arche Winnipeg has been creating homes and social opportunities for people with intellectual disabilities in Winnipeg since 1973. L'Arche Winnipeg also has a restaurant – L'Arche Tova Café – in Transcona, open Monday to Saturday.
---
To make a donation through CanadaHelps.org: Donate Now
---
Our current newsletter:  Gratitude – February, 2019
---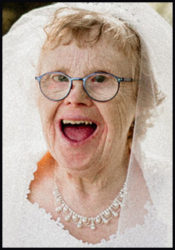 Linda's Wish, a l'Arche AS I AM film by Monique Pantel, will have it's premiere with two screenings on Monday  June 10, 2019 at The Park Theatre, 698 Osborne Street. For event details, or to purchase $15 tickets online, please click on your choice of screening time:
---
l'Arche Winnipeg is organizing a one-hour memorial service for Jean Vanier, founder of L'Arche, who passed away on May 7th at age 90. The memorial service will be on held on Sunday, June 23, at 2:30 pm at Saints-Martyrs-Canadiens Church, 289 Dussault Avenue. Refreshments will be served in the adjoining hall after the service.
---
"Accidental Friends" written by Beth Porter will have it's official Winnipeg book launch on Tuesday, June 4th at McNally Robinson book store (Grant Park Shopping Centre) at 7:00 pm. Born in Winnipeg, Beth Porter attended Churchill High School and did her undergraduate work at the University of Winnipeg. She discovered L'Arche in 1980, while teaching in Ontario. With nearly 40 years as a member of L'Arche Daybreak in Toronto, her memoir if full of touching, sometimes amusing, but always life affirming stories of daily life shared by people with a variety of abilities and limitations.