Friends Of L'Arche
The L'Arche Winnipeg volunteer program is committed  to fostering an environment in the community that responds to the changing needs of our members while being faithful to the core values of our founding story.
Our mission is to make known the gifts of people with intellectual disabilities though mutually transforming relationships and the volunteer program supports this mission with a variety of opportunities.
You may like to share our vision, build community and change    the world, one heart at a time.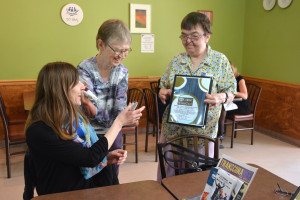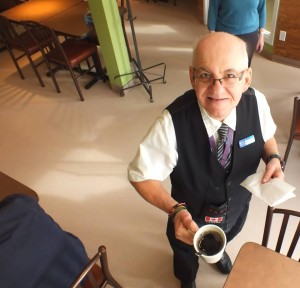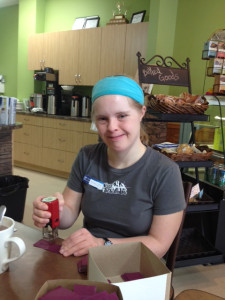 "Our communities should be signs of joy and celebration…If we are accepted with our limitations as well as our abilities, community gradually becomes a place of liberation … one of life and growth." Jean Vanier, Community and Growth
Become a Volunteer
Volunteering urges us to step outside the routine of our daily lives, to act when we perceive a need.  It reminds us that even though our actions are not always selfless there is great reward in accomplishing a worthwhile task.
Become a friend of L'Arche through volunteering in these various capacities:
Short Term – for one to two days
Events – Walk volunteer, individual or teams, under 18 years accompanied by parent or coach
Mass mailings (office)
Long Term – once per week or bi-weekly, with a minimum year commitment 
Special friend
House friend
L'Arche Tova Café
Garden friend
Office volunteers
Church accompanier
Speakers Bureau (occasional engagements)
Benefits 
Experience diverse cultures
Explore career possibilities
Learn new skills
Grow new relationships
$500 Scholarship
Who are our volunteers?
Volunteers are special people who share our mission. They recognize the value of people living with disabilities and respond to their needs. They are friendly, flexible, readily have appropriate checks, references, and an interview done, they enjoy making new friends and being part of a welcoming community. They may be young adults (over 18 years) or retirees, individuals or families. We encourage you to become involved in our volunteer opportunities.
There are volunteer opportunities available for individuals, families or groups.  Inquiries are always welcome!
email: volunteer@larchewinnipeg.org